The daily activity is coordinated by :
Jean-Marie Fardeau is the National Delegate to VoxPublic. He was the Director in France of Human Rights Watch (2007-2015) after being the Secretary General of CCFD-Terre solidaire association (1999-2007) and Director of « Agir ici pour un monde solidaire » (Act here for a world of solidarity), which became OXFAM-France in 2005. Before that, he worked for six years at La Cimade in the International Solidarity and Human Rights Department.
Supported by :
Erika Campelo, is the Responsible for the communication, media relations and the toolkit for VoxPublic. She was in charge of international partnerships and digital projects for Ritimo networks (2006-2016). Before, she was a journalist for the Brazilian newsroom of Radio France Internationale (2003-2006), communication officer for the organisation Jogada (2000-2006) and co-founder of the association Autres Brésils (Others Brazils).

Benjamin Sourice, is the Responsible for supporting citizens initiatives and making links to VoxPublic community. He was a strategy consultant for a few organisations (2014-2016), after being an independant journalist (2011-2014), an assignment manager for Les amis de la Terre (Friend of the Earth), (2009-2011) and Combat Monsanto (Fight Monsanto), (2008-2009). He is the author of Plaidoyer pour un contre-lobbying citoyen (Plea for a citizen counter-lobbying), (2014) and Place à la démocratie published by Charles Leopold Mayer.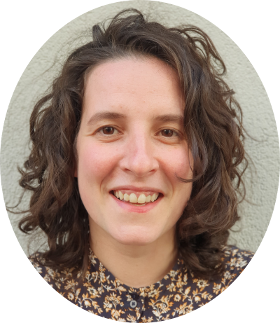 Laure Paradis, is the Project officer supporting the two project managers and the national delegate. She graduated in public international law, and acquired a specialization in migration through her work in diverse associations alongside the exiled people, in Cyprus with NGO KISA (2016), in Greece with Drop in the Ocean and Advocates Abroad (2016 to 2018), in Lebanon with Advocates Abroad (2018), and in France with association REGAR (2018 to 2019).