Accueil » The association » Organizational life
VoxPublic is a non-profit association, governed by the law 1901. Its General Assembly is made up of people who joined the association on a personal basis. It elects the Executive Board composed of 6 people who operate in a collegial manner, as indicated in the statutes.
VoxPublic's Agora is a non-statutory body in which about 70 people participate (in 2020). It meets once or twice a year to contribute to the association's reflections and to promote exchanges of experience between civil society actors.
Finally, the VoxPublic community is made up of volunteers who offer their skills to support, even occasionally, the actions or campaigns we help with. This solidarity network promotes collaborative intelligence thanks to new digital and participatory tools.
Executive Board
VoxPublic's governing board is composed of six members :
Bertrand Delpeuch (member) was trained as an agronomist and has worked for several NGOs and then for the European Commission (Departments – Directorates General : Agriculture, Environment, and Education). He is currently the President of CéléWatt a cooperative producing renewable energy in the Lot region.
Fabrice Ferrier (co-chairman) is a graduate from Sciences Po and Colombia University and has worked for several international solidarity organisations (Coordination Sud, United Nations Millennium Campaign). Today, he is a consultant on international cooperation and development issues.
Léa Gauthier (co-chairman) is a graduate from Sciences Po Grenoble, and a Project Officer for Doctors of the World. Previously, she worked for the French Red Cross (in Morocco and in the Philippines) and for Human Rights Watch.
Nathalie Grimoud (co-chairman) is a graduate from Sorbonne University, and now lives in Ardèche (Auvergne Rhône-Alpes Region) where she is the Director of Culture and Social development for the municipality of Le Teil. She previously worked for the General Council of Ardèche, in the President office. She worked in the field of international solidarity in Mozambique and Paris during 15 years. She is the founder of Sens 07, an association dedicated to the dissemination of alternative educational methods.
Patrick Lamour (treasurer) is a general practicing doctor in Nantes (Loire-Atlantique, Pays-de-la-Loire region). Previously, he also directed the Pays de la Loire Regional Institute for Education and Health Promotion. He is the former Director of the Medical Committee for Exiles (COMEDE).
Jean-Baptise Paulhet (co-chairman), is a graduate from Sorbonne-CELSA (Communication and International Relations) and a specialist in the citizens' use of digital technology. After having been in charge of the digital strategy of the FIDH, International Federation of Human Rights Leagues, he now works for GoFundMe in France.
The six Executive board members, serving in their individual capacities, operate in a collegial manner.
The General Assembly is composed of association members, as defined in the status.
The permanent team
The daily activity is coordinated by :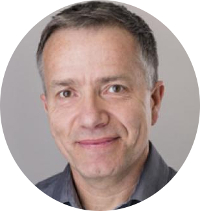 Jean-Marie Fardeau is the National Delegate to VoxPublic. He was the Director in France of Human Rights Watch (2007-2015) after being the Secretary General of CCFD-Terre solidaire association (1999-2007) and Director of « Agir ici pour un monde solidaire » (Act here for a world of solidarity), which became OXFAM-France in 2005.
Supported by :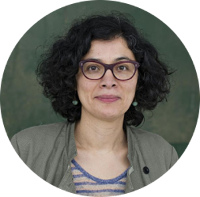 Erika Campelo
, who is
Responsible for the resource centre and VoxPublic's communication
. She was responsible for international partnerships and digital projects for Ritimo networks (2006-2016). Before, she was a journalist for the Brazilian newsroom of Radio France Internationale (2003-2006), communication officer for the organisation Jogada (2000-2006) and co-founder of the association Autres Brésils (Others Brazils).
Benjamin Sourice
, who is
Responsible for supporting citizens initiatives and links to VoxPublic community
. He was a strategy consultant for a few organisations (2014-2016), after being an independant journalist (2011-2014), an assignment manager for Les amis de la Terre (Friend of the Earth), (2009-2011) and Combat Monsanto (Fight Monsanto), (2008-2009). He is the author of Plaidoyer pour un contre-lobbying citoyen (Plea for a citizen counter-lobbying), (2014) and Place à la démocratie published by Charles Leopold Mayer.

Laure Paradis, who is the Project manager supporting the two task officers and the national delegate. She is a graduate in public international law, and acquired a specialization in migration through her work in diverse associations alongside the exiled people, in Cyprus with NGO KISA (2016), in Greece with Drop in the Ocean and Advocates Abroad (2016 to 2018), in Lebanon with Advocates Abroad (2018), and in France with association REGAR (2018 to 2019).